Most Common Roof Problems
3 min read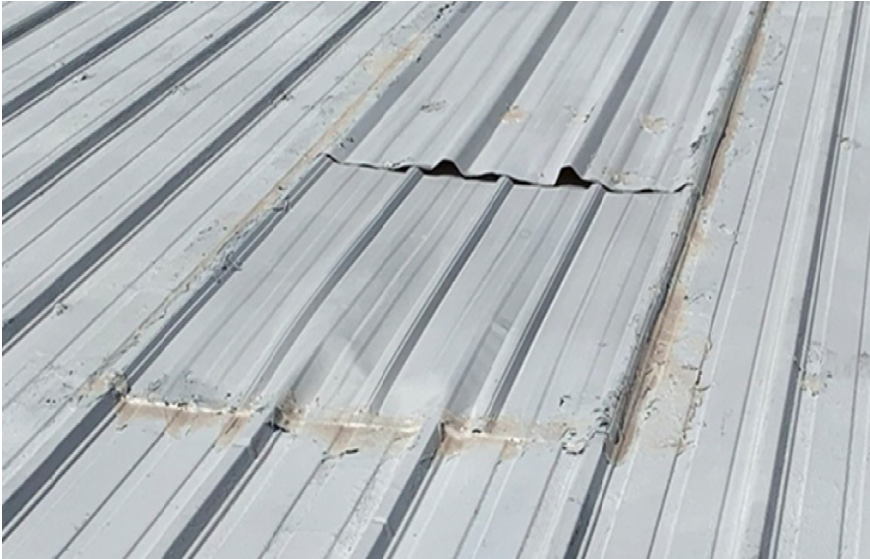 Roof problems are a common concern for all homeowners, ranging from minor leaks to larger cracks. Repairing your roof yourself can be dangerous and challenging, making it better to hire an expert than attempting a DIY fix.
But how do you know when to call a professional to fix your roof? Our comprehensive guide will help you identify the most common roof problems that require repair.
1. Roof Leaks
Roof leaks are among the most prevalent roof problems. They can be caused by cracked flashing on tiles, slate, or shingles. Even if your shingles appear intact, you could still have leaks anywhere on your roof.
Most roof leaks occur in the following areas:
– Close to vents and pipes
– Around gutters
– Near the chimney
– At skylights
– Damaged shingles
– Low spots or valleys
– Flashing points
Water from roof leaks can enter your crawlspace or attic, potentially causing significant damage. When you notice a leak, it's crucial to call a roofing company promptly.
2. Shrinkage
Roofing material can shrink over time, leading to various issues such as cracking and deterioration of essential components like flashing. Roofs covered with EPDM, a synthetic rubber roof membrane, and other similar materials are more susceptible to shrinkage.
3. Punctures and Holes
As your roof ages, it may develop puncture marks, scratches, or even large holes, which can lead to wood rot over time.
4. Cracking and Blistering
Over time, you might notice your roof developing cracks, ridges, or blisters. These issues can depend on the type and quality of your roof. Built-up roofs are more prone to cracking or blistering because they have multiple layers covering a relatively flat surface.
5. Poor Installation
To save money, some people hire inexperienced roofing specialists. However, this can result in long-term problems, roof failure, and mold growth. Often, these issues go unnoticed for years. If your roof has problems, it could be too late to fix them, and you may need to replace the entire roof.
6. Damaged Shingles or Tree Damage
Tree branches can damage your roof, scratching and wearing away the top layer. Trimming tree branches to prevent them from scraping against the roof is a safer option. Additionally, consider removing trees that are too close to the roof, as they can pose a danger during a storm.
7. Storm Damage
Storm damage can occur at any time, with factors like branches on your roof, heavy winds, rain, hail, or lightning causing damage. It's essential to inspect your roof after severe weather events.
Ready to Get Your Roof Repaired?
If you're looking for an experienced roofer, Old Time Roofing provides roof repairs, routine maintenance, and thorough inspections. Our team of roofing experts in Florida offers fast and efficient repairs to our valued customers. We can also help you extend the life of your roof through effective preventative maintenance. Call us today.
This post was written by Ted Williams! Ted is the owner of https://oldtimeroofing.net, one of the best roofing companies in Saint Petersburg, FL! Ted is a Master Elite Weather Stopper GAF Roofing Contractor, a double award winner of Best Steep-Slope Contractor from GAF and achiever of Master Elite Consumer Protection Excellence from GAF. He has been serving the Pinellas County area since 1978.  Old Time Roofing has a tradition of quality workmanship, servicing residential and commercial properties.