13. How to make your room modern.?
3 min read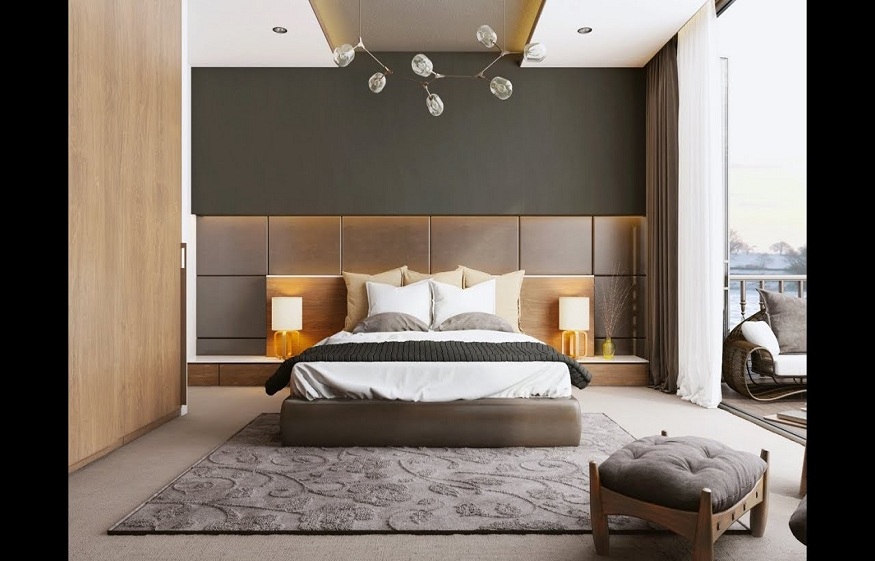 Make your room modern: which colors to choose?
More than you might think, the color of the walls, the flooring or the furniture plays a key role in the atmosphere of the room. The aging shades, the friezes and other flower patterns are obviously to be forgotten! Instead, opt for a matte paint for your walls.
If your furniture is dark in color, it is recommended to play on contrasts by choosing a light color. You can choose white if you don't want to take any risks, go for a light blue to invite you to relax or on the palette of light grays which immediately modernizes a room.
Conversely, for light furniture, the color of the paint should be more intense, again to play the sharp contrast card that characterizes the modern design style: deep blue, anthracite gray or even black for the most daring, played on a section of the wall so as not to darken the room, will contribute to a resolutely modern decoration.
If you are afraid that the rendering will be a little cold, a plum, chocolate or even powder pink color on your walls will accentuate the cocooning side of the room. For a totally successful effect, don't forget to make a few reminders of the color of the wall on your decorative accessories (carpet, bedside lamp, etc.).
What materials should be favored for a contemporary bedroom?
On the material side, for a modern look, favor cold materials such as metal, glass or lacquered surfaces, or even raw wood for a warmer look. Avoid choosing materials that have already been worked too much because for a contemporary design in the bedroom, it is advisable to opt for a minimalist decoration with clean lines. The eye should not hang on a multitude of details. Your floor covering, your furniture but also your bed linen are concerned. For the latter, linen, hemp, organic cotton or vegetable leather will be the most beautiful effect for a room that is certainly modern, but still warm.
What decoration and what coverings for a modern bedroom?
As you can see, to be contemporary, your room must have a minimalist decoration. That said, it should not be deduced that a total absence of decoration is a good idea, quite the contrary! The bedroom is a place that invites you to relax in which you should really feel at home. Also, it is important that you personalize it so that it is to your liking. For this, the decor but also the choice of coverings should not be taken lightly.
Do not multiply the colors and bet instead for a sober and mono color decoration. Black and white frames and geometric patterns in particular offer a resolutely modern look. Moreover, it is better to highlight a beautiful decorative piece rather than accumulating objects. If you don't like your flooring and you don't want to carry out work to replace it, you can also use tricks by choosing, for example, a large-format graphic carpet or repainting a parquet floor white.
For a modern bedroom with a minimalist look taken to the extreme, do not multiply the decorative accessories and choose only the bare necessities: a bed and two modern bedside tables, a beautiful framed poster soberly on the wall will do the trick.
To decorate your room with a contemporary design, nothing prevents you from having a few vintage objects. For example, you can put an old leather armchair, a collector's radio or an old mirror. In the middle of the modern decor of the room, these elements will be all the more highlighted.
In addition, laminate or imitation parquet or cement tiles can also be a good alternative in this type of decor.
Finally, don't forget the lighting which, in addition to being essential for your comfort, also contributes to the decoration of the room! Do not hesitate to multiply the sources of light. In addition to a pendant or ceiling light, add some extra lighting with wall lights or floor lamps. More daring, backlighting also brings a futuristic and ultra-design touch to a room. Hidden behind the furniture, it illuminates the bedroom while structuring the space and warming the atmosphere.
Good to know: for your lighting, preferably choose LED bulbs in order to save energy.