How You Can Promote Your Brand With Logo Rugs?
3 min read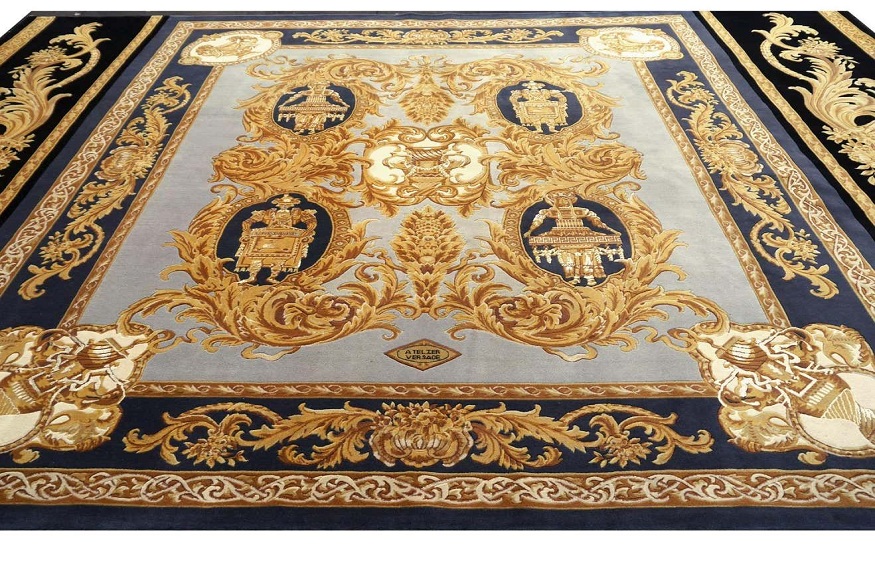 If you think your brand could use a boost, logo rugs might be one solution you hadn't thought of before. These entrance rugs are available in a wide range of materials, including rubber-backed and coir, and they may be customized with your logo to match the color scheme of your business and location. Logo rugs provide several advantages for your business beyond just being something to put on the floor, some of which may surprise you, whether you choose to buy or rent your entrance rugs.
What Advantages Do Logo Rugs Offer?
When it comes to logo rugs, there are several benefits to be had, investing in branded custom rugs with logo as opposed to unbrandedrugs is more than justifiable.
Naturally, branded commercial rugs provide all the advantages of unbranded commercial entry rugs, such as their capacity to collect dirt and water so that they don't leave smudges and wetness on your floors. This raises security while lowering cleaning costs. But there are also other advantages.
These consist of:
Increasing Brand Recognition And Awareness
Custom logo rugs are essential for branding your company's location and creating a distinctive visual identity. When people enter your door, whether they are consumers in your retail space, visitors at your hotel or entertainment venue, or potential customers or workers stopping by your company's headquarters or branch offices, they create a great impression.
If customers see clever personalized rugs on their way in and out of your door, they are much more likely to remember your brand after they leave. They also play a part in creating that crucial first impression.
Enhancing The Recognition Of Your Brand
Anyone entering your home or business is greeted with a friendlier greeting than is possible with plain entrance rugs. So why not include a distinct welcome message for guests during the design phase?
A Nice Look
You can anticipate a tailored, businesslike appearance that blends well with the surroundings because you can match the color and design of your custom logo rugs to both your brand and the interior decor of your facility.
Fostering Assurance
Everyone who enters your building, including clients, employees, and others, feels confident because of the professional-looking branded business rugs. Since commercial entryway rugs are so obvious, people are far more likely to believe you will get everything else correctly.
Opted To Purchase Logo Rugs? Here Are Some Things To Consider
You'll want your custom entry rugs to have the greatest impression. Consider the following as you work toward that goal:
Pick Contrasting Colors For The Background And The Logo
It's important to make sure that your design pops out as much as possible when selecting logo rugs. Avoiding having a dark logo against an equally dark background is one approach to achieving it. To hide dirt, customrugs typically come in darker colors.
Therefore, if your logo also happens to be in the same shade, a designer or logo mat company will be necessary. They may make your branding lighter for you so that it stands out on your promotionalrugs the way it should.
Less Is More! Don't Stuff Your Welcome Mat With Information
Including a brief welcome message on your customized commercial welcome rugs is a terrific idea. However, it will become less noticeable the more letters and information you try to squeeze in. So, try to keep your explanations as succinct as possible.
To avoid taking attention away from the main message, keep any patterns you use with your logo minimal.An extremely intricate design could not have the desired effect if you run a business like a spa and are attempting to create a relaxing environment.