Solar Panels and Home Resale Value
2 min read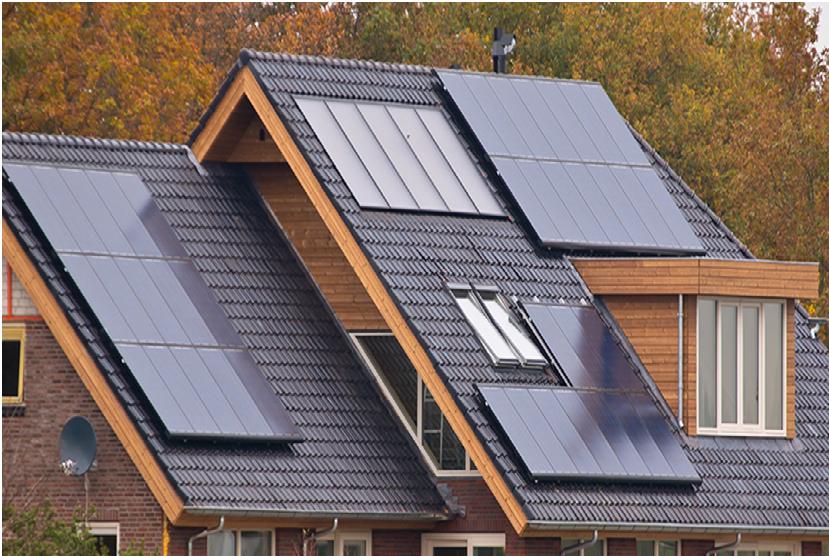 When it comes to home improvements, it's only natural to wonder which upgrades will yield a higher return on your investment. One of the top choices you should consider is solar energy. Not only does it offer financial benefits, but it also contributes to a greener future. At ESD Solar, we are proud to provide an energy-efficient and cost-effective alternative to power for homeowners in Florida.
In this blog, we will discuss how residential solar power can enhance your property value.
Increased Buyer Appeal
As people search for new places to call home, there is a growing desire to live sustainably and purchase homes with solar panels. A property equipped with solar panels automatically stands out in the real estate market, attracting environmentally conscious buyers who are willing to pay a premium for an eco-friendly home.
Energy Cost Savings
One of the most significant financial benefits of residential solar panels is the potential for long-term energy cost savings. By installing solar panels, prospective homeowners can significantly reduce their reliance on grid-based electricity. The appeal of lower monthly expenses makes your property more attractive and justifies a higher asking price.
Positive Return on Investment
Choosing to install residential solar panels can yield attractive returns for your home. According to Zillow, a home with solar panels can sell for four percent more than a home without them. This means that not only can you enjoy the benefits of solar energy while living in your home, but you can also recoup a significant portion of your investment when you decide to sell.
Government Incentives and Rebates
Currently, the Investment Tax Credit (ITC) offers a thirty percent federal tax credit off the total cost of residential solar systems. It's important to note that rebates may vary depending on the utility company and the availability of battery storage.
By choosing to install residential solar panels on your home, you can reduce your carbon footprint, save on energy costs, and enhance your home's resale value. At ESD Solar, we want you to feel confident in your home improvements, so you can save money and live comfortably. Contact us today to speak to a professional and learn more about our residential solar panel services.
This post was written by Daniel Massaad, owner and expert solar technician at Energy Solutions Direct! ESD is the top choice for solar panels in Tampa! Our licensed and certified contractors are masters of their craft; with years of experience servicing the great Tampa Bay area and beyond, the choice is simple. ESD excels at offering you the best in solar value!