How To Modernise Your Spaces With The PVC Ceiling?
5 min read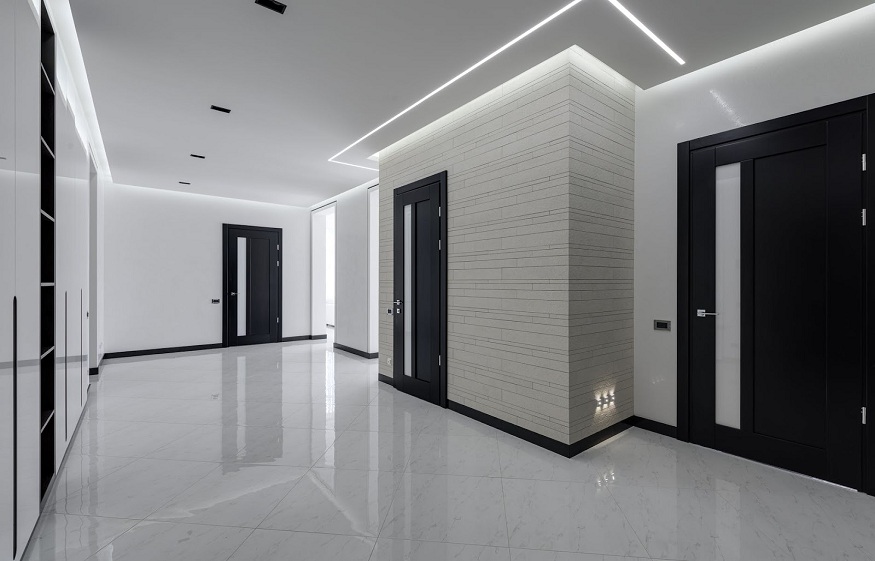 Some enjoy modifying their spaces every time new trends arrive on the market, both in fashion and interior design and architecture. But, even though these design novelties are updated annually, it is possible to keep elements that fit perfectly with different design styles, such as the floor or the ceiling, since it is expensive and exhausting to change the tiles and mouldings continuously.
However, as new materials are developed, products are created that meet architectural and decoration needs for all types of construction, residential and commercial. Among these solutions, a perfect product has been developed to modernise spaces and beautify each room, the ceiling or floating ceiling; a key piece in interior design that has held the #1 position in architectural resources for years.
Although there are ceilings made of different materials, such as wood or drywall, PVC ceilings have positioned themselves as an excellent solution to improve the appearance of spaces at low cost and with excellent quality. Since we are referring to a material that is easy to cut and that can be adapted to any room, PVC allows the installation process to be relatively quick and easy but also does not require much maintenance or painting.
And, as if that were not enough, all the physical advantages offered by PVC ceilings mean that they are in great demand in the market and are offered in a wide variety of colours and designs to fit any style flawlessly. Well, its type allows it to adapt to different trends, and its easy installation helps you to change your style whenever you want.
INSTALLATION PROCESS
The installation and removal process of the PVC ceiling is simple compared to other materials. However, the idea is that the project is developed by expert technicians who guarantee a good quality of work and a minimum percentage of material waste.
To give you an idea of ​​what is required for the installation of a floating PVC ceiling, below we share, in broad strokes, the steps to follow: 
Step 1. Dial
After evaluating the state of the ceiling and its slope, a trace must be made on the wall where the top will be installed. This line must surround the entire room, and, depending on the case, it must be completely horizontal.
Step 2. Fixation
To support the uprights and the structure that supports the ceiling sheets, it is necessary to fix metal rails on the trace made previously.
Step 3. Support
Following the fixing of the rails, vertical uprights are placed perpendicular to the line made, and other horizontal ones will be in charge of supporting the PVC sheets.
Step 4. Installation
After the metal structure is securely fastened, it is time to install the PVC sheets, which have tongue-and-groove fastening that will help the sheets fit together correctly, ensuring that there are no large spaces in the joints between sheet and sheet.
As in buying and installing vinyl flooring, it is essential to know the work area well before purchasing the material. Also, you should buy an extra 5% to 10% of material to ensure that every corner is covered and that you have spare sheets in case of possible damage.
TYPES OF PVC CEILING
As we mentioned a while ago, PVC ceilings exist in a variety of colours and shades that will allow you to let your creativity flow without limitations and adapt to different personalities and tastes.
However, to make this process easier, we have grouped PVC ceilings into three different styles.
Woody appearance: The idea of ​​this style is to achieve an appearance similar to that of wood in its colour and texture, helping spaces to have a classic and warm atmosphere. Some of the most significant advantages are that, unlike natural wood, this product is cheaper, it repels insects and termites, it is light, it works as a thermal insulator, it is resistant to humidity, and it is not flammable, providing security to your home or office.
Glossy texture: With the shiny surface on the ceilings, the aim is to obtain a "mirror" effect that is considered elegant and modern. Also, the brightness and reflection of the lights help make the room appear larger and cleaner. Usually, this model is offered in white, smoke or ivory.
Matte texture: The flat surface is perfect to be installed in rooms where the ceiling is not wanted to be the protagonist; it can be achieved with wood or a smooth appearance.
HOW TO MODERNIZE YOUR SPACES
Now that you know the advantages and types of PVC ceilings, below we will explain how to make your spaces look lovely so that you dare to innovate without fear. To achieve this goal, we bring you a few ideas that will help you modernise the place to be remodelled:
Central ceiling light: It is an excellent alternative to illuminating your spaces with indirect light but, at the same time, significant. If you use a sound lighting system, you can save yourself from using lamps unless you require them.
Staggered structure: You can give ceilings a three-dimensional appearance with style similar to false beams.
Reliefs: An inverse design to the central ceiling creates a high comfort on the contour of the roof. In this model, you can also install indirect lights that provide warmth to your spaces.
But keep in mind that…
The primary purpose of ceilings is to hide wiring or electrical installations and pipes. Therefore, the material usually used for this purpose is fragile and thin; for this reason, ceiling lamps or hanging accessories cannot be attached to this structure.
To illuminate your rooms quickly and elegantly, you can install "portholes", which are small and light lamps that are embedded in the ceiling tiles. In this case, you will have to make holes in the ceiling just in the places where you will place your lamps.
Avoid using abrasive chemicals to clean your PVC ceilings, as these can deteriorate the surface and cause stains or discolouration. Try to use VINISOL products manufactured for this purpose.
If the ceiling presents some anomaly, we recommend you consult an expert to determine the faults and find a good solution.
At least every three months, you can wipe the ceiling with a damp cloth with water, without additives, to remove dust. Then wipe with a dry cloth to remove any water residue or use the VINISOL products provided for this purpose.
Every year you can request a review of the ceiling to ensure that it maintains the required conditions of use, anchoring and support. You avoid possible accidents by detecting and replacing defective parts on time.
Verify that the ceiling is free of moisture or fungus not yet visible on the roof, which could affect the health of residents and the quality of the structure.
A PVC ceiling can be installed in any room, even when it tends to accumulate humidity, as happens in bathrooms. Plus, they help keep your home looking great at a low cost and are a great way to stop your ceilings from looking dull.