Minimalist Bathroom Basin Designs in 2023
3 min read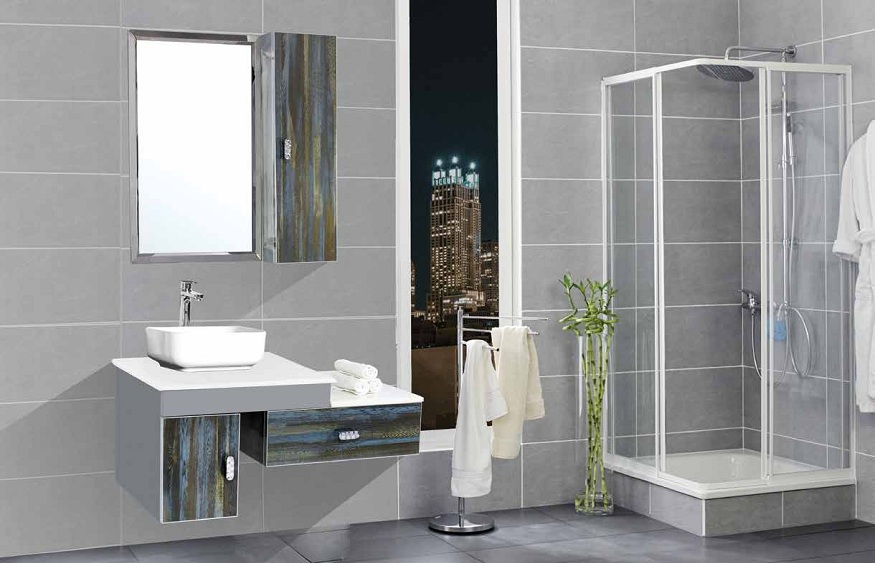 In 2023, bathroom design will build upon the themes that have been emerging since 2020, emphasising clean lines, low-maintenance materials, and generous use of natural colours. However, there's a significant shift in perspective, transforming bathrooms from purely task-focused spaces to areas designed for comfort and relaxation.
Today's bathroom basins are more than just functional areas; they have evolved into spaces prioritising health, wellness, and a sense of tranquillity. Concurrently, larger home design trends are exerting their influence on aesthetic styles, leading to a surge in personalisation. Homeowners are now driving many design choices, seeking to create comfortable spaces that cater to their individual preferences and provide custom bathing experiences.
Why Should You Choose a Minimalist Bathroom Basin Design?
Why allocate more space than necessary for a product, right? No one enjoys cluttering their bathroom with unnecessary items. While certain products are essential, they shouldn't take up excessive room. This is where minimalist design comes to the rescue, especially for simple bathroom designs in small spaces. With minimalist bathroom basins, faucets, and showers, you can save much more room than you might imagine.
These products feature easy-to-use and ergonomic designs, avoiding complicated mechanics. Gone are the days of overly luxurious and technologically complex items. Current technologies provide simple solutions with a minimalist touch, including toughened glass cabinets and concealed cisterns. These sleek designs blend in seamlessly with other sanitary ware products, making them perfect for small bathrooms.
One of the most valuable aspects of minimalism lies in its aesthetic presence in contemporary interior design. The concept of luxury has evolved, and filling a home with expensive items is no longer the defining factor. Minimalist design has become an essential presence in every household, and this extends to sanitary ware, showers, faucets, bathroom furniture, and other items boasting minimalist designs that are both appealing and striking.
6 Trending Minimalist Basin Design
Wall-Mounted Basins: For individuals with limited bathroom space, wall-mounted wash basins present an excellent solution. These models are designed to optimise space while providing the same level of functionality as traditional basins. Several brands offer a diverse selection of wall-mounted bathroom basins, catering to various design preferences and budget considerations.
Integrated Wash Basin: Among the latest wash basin models, the integrated wash basin stands out as a top favourite in the market. These innovative designs seamlessly combine the basin and countertop into a cohesive unit, resulting in a sleek and modern appearance. Ideal for homeowners who crave a minimalist aesthetic in their bathrooms, integrated bathroom basins offer an elegant and contemporary solution.
Pedestal Sinks: Due to its simplicity and beautiful appeal, pedestal sinks are a timeless and traditional option. They work exceptionally well in smaller bathrooms or powder rooms because of their simple, streamlined form, which increases the sense of space and adds to the room's professional appearance.
Rustic Flair: Infuse a touch of rustic charm into your modern bathroom to achieve a truly distinctive look. Introducing a rustic wood shelf as the sink counter brings a delightful warmth to the otherwise sleek and minimalist bathroom design. Additionally, strategically placing a few artificial plants can enhance the room's overall aesthetic appeal.
Natural Materials: By choosing bathroom basins made of natural materials like stone, marble, or wood, consumers are following a trend that encourages them to embrace the simplicity of nature in 2023. These natural textures and earthy hues adhere to the minimalist style and provide the bathroom with a calming and peaceful feel.
Monochromatic Finishes: Monochromatic colour palettes continue to predominate in minimalist basin design trends. These colour schemes, which use modest elegance-inspiring neutral tones like white, grey and beige, perfectly combine the basin with the rest of the bathroom's decor.
Conclusion
As we step into the year 2023, minimalist bathroom basins continue to redefine contemporary beauty. With its emphasis on clean lines, practicality, and effortless integration, this style provides a welcome respite from the hectic pace of everyday life. Homeowners can effortlessly transform their bathrooms into serene retreats by carefully considering space utilisation, utilising cutting-edge materials, and embracing subtle aesthetics. So, if you're contemplating a bathroom redesign, consider adopting a minimalistic approach that allows simplicity and refinement to coexist harmoniously.