Change the look of your home by upgrading your garage door
3 min read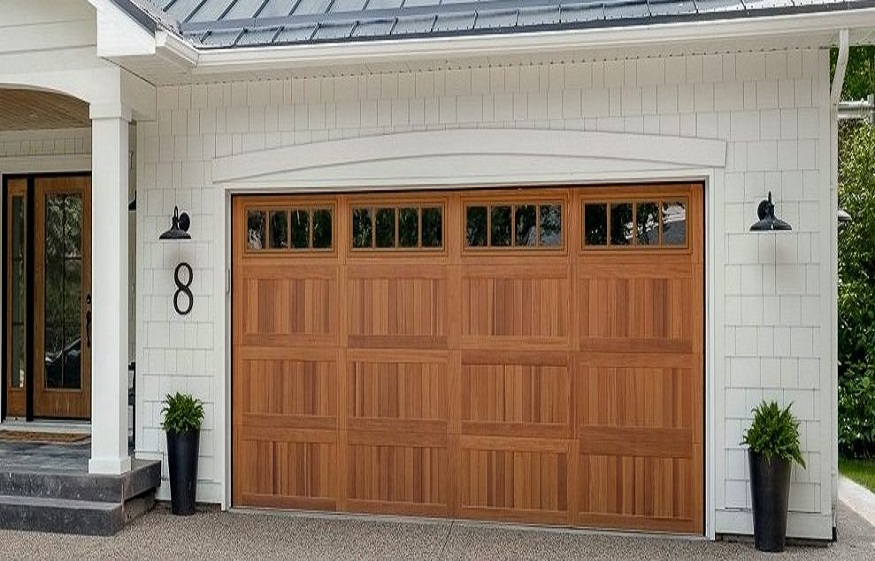 How your home looks depends on a lot of things, but one of them is more important than you think. Your garage door occupies a large part of the surface of the facade of your residence. It must therefore be aesthetically pleasing to the eye. Here are ways to show it off.
Love your home and take care of it
Even if you don't want to sell your home just yet, improving its appearance is always a good idea. Keep your interior in good condition, by repairing what needs to be repaired as you go, by renovating certain parts, by repainting the walls when necessary… These are things that it is essential to do. The exterior of the house must also be maintained so that it looks its best. This way, you won't have to do any major repairs or renovations when you decide to put it up for sale.
During the sale, your real estate agent will make a point of telling you that the appearance of the facade of your house is decisive in the purchasing decision of potential buyers. So your garage door should also look flawless. There is no point, therefore, in redoing the exterior siding or toiling yourself to plant flowers, trees and bushes in front of your house if the appearance of your garage door really leaves something to be desired…
A bit of fresh paint?
An easy way to restore your garage door to its full attractive potential is to simply repaint it! It will only take you an afternoon and your garage door will be like new.
If you have a metal garage door that is already finished with a coat of paint, but you want to change its color, follow the instructions below to do so. You'll find Benjamin Moore , Sherwin-Williams , and SICO brands at most hardware and paint stores , which offer metal paints in a variety of colors. In store, you can have access to all the shades, which are very numerous! You will undoubtedly be able to find the ideal color, whether you want to keep the same color or change completely!
A bit of fresh paint?
Wooden garage doors can be stripped and sanded before being covered with a layer of protective varnish. It is important to choose an extremely resistant and waterproof varnish so as not to have to repeat this operation every year. If you want a drastic change, you can opt for a dye that is darker than your current shade. Choose a semi-transparent stain that will allow the grain of the wood to show through, while increasing the charm of your garage door.
Install decorative windows
To improve the look of your garage door, why not have windows installed on it? In addition to being aesthetically very beautiful, these windows will allow the sun to enter your garage. This beautiful light could make you want to practice activities in your garage, in addition to spending time there to tinker with your tools. So you could train there, practice yoga or meditation, or any other activity you like!
Windows can be installed at the top of the door (upper section only), or on most sections for upper light entry. However, you will need to have your spring door opener system adjusted if you have windows added to your garage door, since the weight of the door will be increased. Read this to learn more about the issue.
Decorative elements around the garage
Another great way to improve the look of your garage door is to add plants, shrubs or decorations around your garage. You can even have a pergola installed above your door, on which the leaves of a vine or other flowering climbing plant can climb.
You can also add exterior lamps on both sides of your garage door, or a lamppost in front of the garage entrance. These lighting elements will have a decorative but also practical function since they will allow your family to have improved visibility. In addition, the charm of outdoor lights is comforting and appreciated by everyone, even by the neighbors!